Uncover 2018's major considerations before buying window blinds!
Wear your love on the windows!
Window Blinds are amazing at enhancing the interior of your home, whether you are moving into a new house or just looking to groom your living room, bedroom or any other space of your house.
If you have ever renovated and shopped for your home decor especially blinds for window treatment, you would know it isn't as effortless as it might appear.
Beautifully framed windows are the soul of your home and before you start your shopping spree for blinds, it's very important to take a few factors under consideration for making the right choice.
You need to ask yourself what exactly you are looking for in the perfect blinds, is it privacy, elegance or something else?
Are you getting overwhelmed? Don't worry! We've got you covered.
Following are the best decision-making hacks for window treatment to make your life easier:
What's your Style?
Just like your dream home, everything in your house should reflect your personality and preference. Therefore, when you are choosing window blinds it should also say something about yourself.
Whether you want to opt for minimalist style in blinds or if you want to put an extra flare into the window treatment, it will all depend from window to window and person to person. So, we suggest you take your time and analyze your personal choice.
There are so many factors that you need to consider in that specific style you want, for example, many people prefer adjustable blinds in the living room to filter the sunlight in or block it according to their mood and many get black out blinds installed in their bedroom for complete privacy and good night's sleep.
So, make sure you are aware about your style priorities before making the purchase!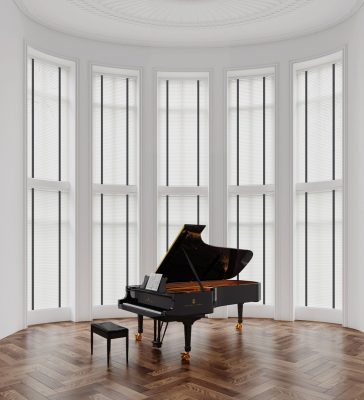 Colour Coordination of The Interior And Blinds
Coordinating colours of your window blinds with your interior is very important and exciting, however it is a little time taking but it shouldn't really stress you out because you just need to choose a colour that adds character & complements your home's current colour scheme.
For instance, if the window you want to style is in a space exposed to direct sunlight you might consider choosing a darker colour of the blinds. However, if you're audacious enough and don't want to play safe you can also go for bold colours to create a shout out loud ambience giving your window a focus.
Quick question though, are you planning to never change your existing colour scheme? If you're not, then you can go for noticeable colours for your blinds. On the contrary, by popular demand people usually prefer neutral colours for long-term sustainability.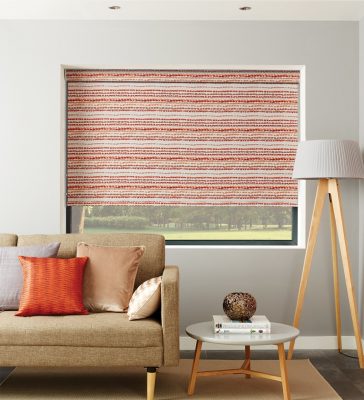 Let's Talk Safety Before You Buy Window Blinds
Home is never complete without your family, which is why everything you buy revolves around them and so does the window blinds. Now the question is do you have children or pets and have you thought about the safety of the blinds you're planning to dress your window with?
For example: Couples with kids and animals usually give more preference to motorized blinds to prevent any unpleasant event that may occur by the cords in the blinds.
Home decor with safety is an element that should be considered again and again before you spend your money.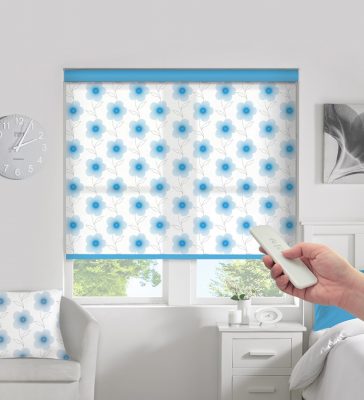 Know Your Privacy and Light Control Necessities
Blinds are definitely a great addition to the home decor but there is more to it. Along with being aesthetically pleasing, blinds also provide light control and privacy and it is very important to include these two functionalities in the home decor purchase check list.
There are so many factors to consider for example, some people just can't sleep with light filtering through their windows so they cover their windows with blinds that completely block out the light and some are fond of airy and bright living style and so they opt for blinds that allow unique filtering of light.
A home also needs a certain level of privacy from the outside world for example, if you want to redesign a window that is facing a street or a neighbour you may want to go for window covering options that are non-translucent and prevents view-through.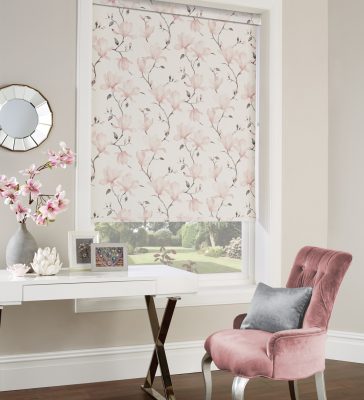 Right Fabric for Window Blinds Goes A Long Way!
While we are discussing the functionalities, we would also like to highlight the impact a fabric has on how your blinds look and provide utility.
To make sure that your aesthetic and functional requirements are not compromised, it is very essential to choose the right kind of fabric.
For instance, if you don't want the sun rays to directly attack your living room you might go for fabrics that are more heat absorbing like Honeycomb Blinds. However, if you want to upgrade the windows of your bathroom or kitchen you should consider looking for moisture resistant fabrics in window blinds and material that doesn't make cleaning process a struggle.
When you are moving into a new apartment or house there are so many little things that we take into consideration, for example the neighbours, locality, legal obligations, etc. Similarly, home decor items also require such investigation as they are also an investment you are making into your home.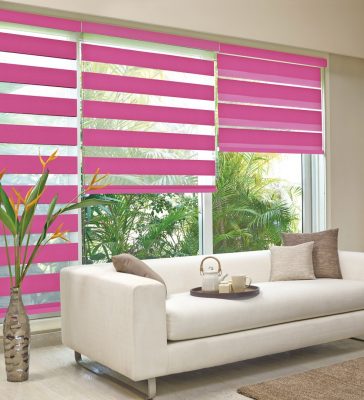 Online Shopping for Window Blinds
Are you going to make the purchase online? If yes, then the trick to make no mistakes while placing your order is to pay attention to detail specifically when it comes to the measurements because if the dimensions you provide are incorrect then everything else will go south too.
Get Professional Assistance
As mentioned earlier, window treatments are not just like any other home décor item, for instance a decorative lamp that you purchase and place on the side table. There are so many considerations that go into the process for getting that ideal window appeal therefore it is better to hire an expert for your peace of mind.
We can't say much about other window blinds brands, but at Dubai Blinds we don't believe in giving so much hassle to our customers. To make you achieve the perfect window look we ensure absolute professionalism and customisation, therefore if you are planning to purchase from us and are not sure about the measurements and other specifications, we can arrange you a free home visit by our experts and they will do all the styling magic for you.
That's All Folks!
We hope this blog will help you through the process of selecting the right blinds, and if you enjoyed reading this post do share it with your friends and family who are decorating!
Happy Window Styling!
Follow us for the latest updates